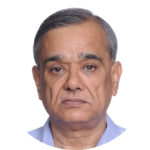 Chief Executive Officer (CEO)
Dr. Riaz A Malik founded SoSec Consulting Services in Pakistan in 1995. Dr. Malik serves as the CEO and managing director of SoSec International Pty Limited and is a member of the technical advisory committee.
Dr. Malik served in the Federal Ministry of Health, Government of Pakistan for more than 12 years, including as the Assistant Director General Health from 1991 to 1995. He is a well-respected senior public health specialist with a wide range of experience in designing, managing, and implementing different health and population projects, including nutrition, maternal and child health (MCH), and reproductive health.
Dr. Malik was actively engaged in the development of a uniform Health Management Information System (HMIS) for Pakistan while at the Ministry of Health. He has conducted workshops targeted to train health professionals on different subjects, including use of information, research methodologies, training methodologies, referral systems, emergency handling, and integrated child survival training. To this day, Dr. Malik remains involved in the development of the skill-based curriculum for health professionals.
In addition, Dr. Malik served as a visiting lecturer at various national and international postgraduate medical institutions, including the Harvard School of Public Health, the College of Community Medicine in Pakistan, and the Asfan School of Public Health in Iran.
Master in Public Health/TM, Tulane University, School of Public Health and Tropical Medicine, New Orleans, Louisiana, USA
B.B.S, King Edwards Medical College, Punjab University, Lahore, Pakistan